Synopsis
Ray, an obsessive gambler, works as a night-shift security guard in a department store. Desperate enough to borrow money from his ex-wife from time to time, the only one whom he could confide his inner sorrows to is a mannequin of a shop window. Meanwhile, his son, who works in a theater company, harbors a crush on his colleague, but she herself is in love with her foreigner boyfriend. No matter how hard he works at memorizing his lines, his love for the woman of his dreams remains unrequited. Both father and son are mutually-dependent on one another, yet each is also unable to resolve the other's life dilemmas. Indeed, when they accompany each other, silently or otherwise, it is but a mere form of false support. Zhan Kaidi's feature-length debut presents two generations' desire to turn their lives around, both in terms of finances and in terms of communications with their loved ones. However, all they could really achieve is akin to going for a joyride on a car that they cannot afford.
---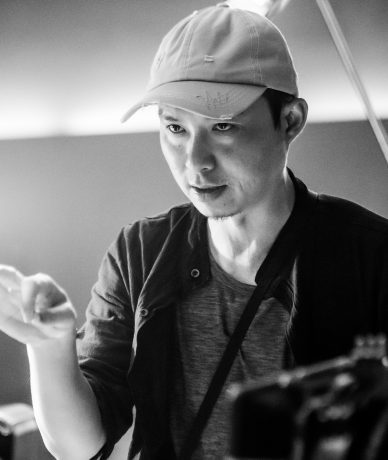 Zhan Kaidi
Zhan Kaidi graduated from the Graduate Institute of Filmmaking at Taipei National University of Arts. His first short film, A SUSPENDED MOMENT, was nominated Best Short Film at the Golden Horse Awards 2010. RAYDIO is his feature debut, which was chosen by Golden Horse/Jeonju Film Festival as competition film.
---
Director's statement
This is my first directorial debut, which I write and direct. I have always wanted to rebuild my relationship with my father, and I did not know how, not until I am a father myself that I realize that it takes time and effort to be a good father.