Synopsis
During a summer holiday, Xiaohai, who lives alone in the desert with his father, becomes sick of his monotonous lifestyle and decides to go into town to find his mother and finish his composition. However, the road into town is not very smooth and the traffic is a nightmare, making his hometown a forgotten place in the world. A strange encounter with Yuanyuan reveals Xiaohai's sealed "identity". The failed search for his mother drags him into a whirlpool of emotion that takes him toward his hometown. His unexpected experiences become a rich source of material for his composition which he entitles Summer Diary. In reality, he has never left the desert, but in the composition, the whole family embarks on a journey toward the sea. And in Xiaohai's imagination, his father makes the desert hometown beautiful again with his years of perseverance and devotion.
---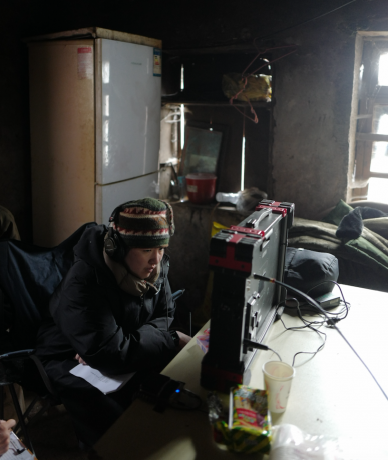 Wu Shuang
Wu Shuang, graduated with BA from the Central Academy of Drama and MA from London Film School. She was selected as a member of the Golden Rooster Young Director Training Camp sponsored by China Film Association in 2019. She is the 1st Ad of THE COMPOSER, the first joint China-Kazakhstan film co-production, also the opening film of BIFF. In 2021, her directorial debut SUMMER DIARY won the FIRST Mart Award Certificate, the 15th FIRST Industry Screening Certificate of Official Selection. At the same time, SUMMER DIARY was on the list of official selection of the 24th Shanghai International Film Festival, the 11th Beijing International Film Festival and the 2021 Golden Rooster Film Festival.
---
Director's statement
With the development of urbanization, "going to big cities" has become an inevitable trend. However, what is the true meaning of "hometown"? For the young, maybe it is the only choice to leave in order to start anew. Perhaps there are alternatives. SUMMER DAIRY takes place in the middle of the two big deserts. We follow Xiaohai's footsteps out of the desert to contemplate the relationship between Xiaohai himself and his hometown. In the film, the camera serves as a pen to record the scene in the desert, the town and the Water Park, enabling audiences to travel between Xiaohai's memories, imaginations and the realities of his life. When Xiaohai finally reaches the "sea", a boat carrying his future and choices comes into his sight. When he goes back home, he writes down what he has seen in a day's time in his composition.