Synopsis
It was a boring summer holiday, and Bao stayed at grandpa's house. Once on the way back from grocery shopping, a sudden idea from grandpa aroused Bao's excitement. They planned to secretly pick the osmanthus along the wayside. When they were caught stealing the flowers, she left grandpa and ran away alone. That night, grandpa came home with two bags of osmanthus, but she didn't know how to face grandpa.
---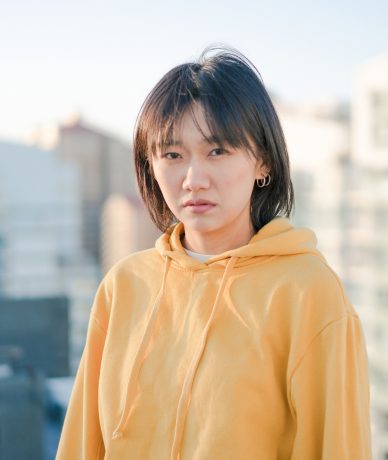 Fang Xitong
In 2013, she studied at Li Xianting Film School and her graduation work WHERE IS DANGEROUS, WHERE CAN YOU BE DEBAUCHED won the Outstanding Graduation Project Award. In 2014, she participated in the Tibet Micro Film Competition and shot THE WINTER IN LINZHI. In 2020, her short film debut TYPHOON was nominated for Best Female Director at Cannes World Film Festival, and won Best Foreign Short Film and Best Female Director at San Diego Film Awards. From 2016 to 2022, she works with YIXI.
---
Director's statement
There are always countless gaps between us and our elders in daily life. However, when we cannot really pocket our pride and do not know how to admit our mistakes, they would in most cases try to let go and "forget" before we do.