Synopsis
This is a story of a Tibetan teenager seeking a habitat for a wounded black-necked crane and a home of his own inner heart.
---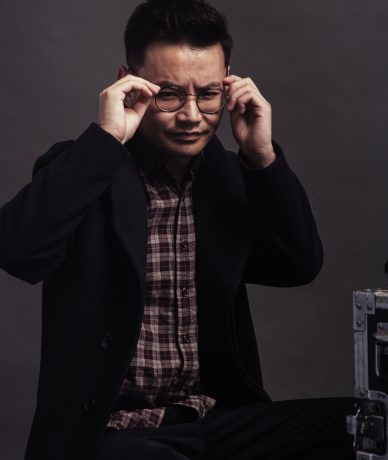 Lhapal Gya
Lhapal Gya, director and screenwriter, born in Qinghai province in 1989, graduated from Beijing Film Academy. He served as jury of the 15th Chinese Youth Film Week, the 4th NEW ERA Youth Film Season, and the 2020 Hangzhou Youth Film Project. He was the executive director of THARLO, KNIFE IN THE CLEAN WATER, WHEN I WAS EIGHT YEARS OLD, BALOON, etc. His feature film WANGDRAK'S RAIN BOOTS was screened at major international film festivals at home and abroad. It was nominated for the Crystal Bear Award at the 68th Berlin International Film Festival and for the Turkey Award and International Film Critics Federation at the 42nd Hong Kong International Film Festival, and won Best Director at the 12th FIRST Youth Film Festival, Annual Director Award at the 5th Beijing Youth Film Festival, the Most Notable Screenwriter Award at the 8th Beijing International Film Festival, Best Screenwriter at the 29th Shanghai Film Critics Association Awards. THE GREAT DISTANCE DELIVERS CRANE won Best Commercial Potential at the 7th Silk Road International Film Festival WIP and the Excellent Production Project Award at the 10th Beijing International Film Festival WIP.
---
Director's statement
Dream and reality, human and nature, adults' authority, world in kids' eyes, all of them are read in the black and white, and in color.