Synopsis
Xiao Xia, a laid-off worker from the tree farm, waited for a better life. She visited the fortune-teller Zhao, who is also a relative of her. Xiao Xia accidentally fell on the way back. Her husband Man Tou told her his fortune was about to turn better by his new friend, but Xiao Xia started awakened from dreams. She visited Zhao again and was told that she must become a Fortune-teller. Da Mingbai recommended Piao to Xiao Xia and asked if she could find his friend. She promised and been prepaid a barrel of money, but Man Tou wanted to invest this money in Xing's training agency (pyramid scheme). Xiao Xia made no progress, and she had to give the money back to Piao. Man Tou was driven desperate, detained and tortured by Xing. He was trying to escape. Xiao Xia heard someone knock at home and realized she was still lying in the snow.
---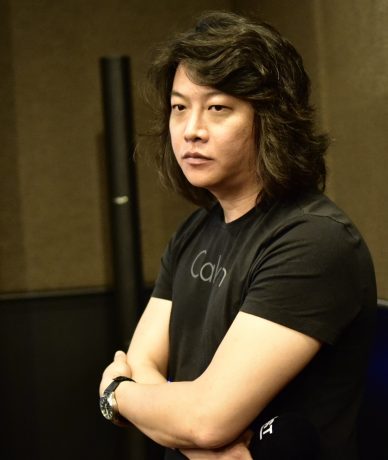 Wang Heze
Wang Heze, director. After graduating from CAFA, Heze worked at CCTV engaged in documentaries, promotional videos and commercials. He started his film career as a photographer. In 2016, his first short film was shortlisted at the 53rd Taiwan Golden Horse Awards, the 13th China Independent Film Festival and the 32nd Berlin International Short Film Festival. His first fiction script was nominated at the 11th FIRST International Film Festival Financing Forum, and was filmed in 2018 in co-production with Tieling Folk Art Troupe.
---
Director's statement
This film's creation originated my concern for the theme of social reality. Modern Chinese society is developing rapidly, people are under great pressure, and many demands are in their lives. When these needs cannot appeal to them, they always try to find another way to balance. If not, they start to think of God. People are of different classes and no monolith. But all human beings are similar in front of God. Not everyone has a belief. However, everyone has things to ask for. This film attempts to use an easy way, telling civilian's difficulties in their lives. It communicates to the audience in surrounding familiar county and Folklore through comedy black humor hunts obliquely at reality.