Synopsis
Zhusheng's father suddenly died under the watchful eyes of the old dog. The dog witnessed the whole process of Luo's arrangement of his father's funeral. When Luo is embalming his father's body, outside in the forest comes a gunshot. As the forest ranger, Luo has to put down his father's body and patrol the forest. During the night, Luo sits alone on top of the hill, and he can't help crying bitterly. On their way home, Luo and the old dog rescue a lamb that has almost been eaten by a wolf. Luo takes the injured lamb home, give it herbal medicine, and the lamb gradually recovers. Luo continues to handle his father's funeral affairs in an orderly way. He digs the grave, prepares a hearth, makes dough figures, and the coffin. He follows the ancient rituals handed down from generation to generation in every process. At this moment, the dog, his companion, smells danger outside the door. The wolf is approaching…
---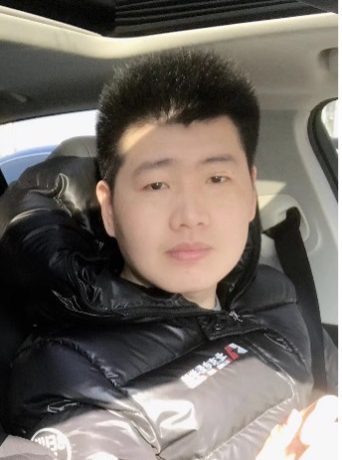 Chao Fan
Chao Fan, a young screenwriter, and director graduated from the Directing Department of Beijing Film Academy. In 2016, his short film CATTLE won the Special Award of the Director's Award Committee of Beijing Film Academy. It was also selected to screen at festivals such as the 10th FIRST Film Festival, Xiamen Amphibia Film Festival, and DC Chinese Film Festival. In 2017, he was selected into the Training Camp of the 11th FIRST Film Festival. ONE MAN FUNERAL is his feature debut as the director and screenwriter.
---
Director's statement
Márquez said, "Death is a mirror, reflecting the futility of life in front of it." However, in the traditional Chinese context, the attitude of "dying for the sake of living" is adopted. The whole process of holding a funeral is a process of searching for the meaning of life itself. In an isolated environment, we participate the funeral as a dog, with wonderful experiences, just like death per se.