Synopsis
This is a story about the perfect universe. Lured by Perfect Spray, a wood mother tries to carve her root baby into a human doll.
---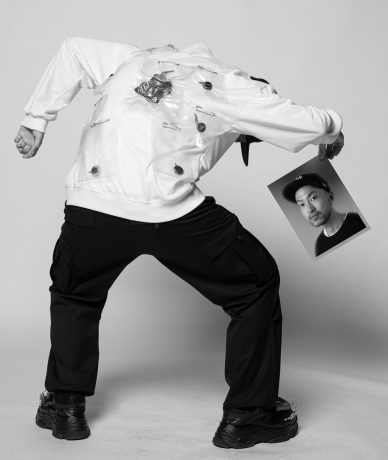 Zhou Shengwai
Shengwei Zhou, born in 1991, digital artist/cross-border director, graduated from Peking University, currently studying Animation and Digital Arts at the University of Southern California. His representative feature film SHE was nominated for Best Animated Feature Film at the 21st Shanghai International Film Festival and was officially selected at the 2019 Animation Is Film Festival. Another film ART IS DEAD won the Spirit of Freedom Award at 14th FIRST International Film Festival. His art works SHE, ART IS DEAD, LET'S FALL IN LOVE, and the PERFECT CITY series have been selected at over 100 festivals and exhibitions all over the world and have been reported by the magazine Hollywood Variety.
---
Director's statement
The PERFECT CITY series originated from my nightmare experiences. In my dreams, I was controlled and enveloped by the ever-changing colorful syrup. Finally, I found that my mutilated body and rough skin were transformed into smooth and shiny plastic by the illusion syrup. This inspired me to try to combine 3D animation and stop-motion animation for narrative exploration: 3D animation is suitable for showing grand but fake illusions, while stop-motion animation is suitable for expressing tactile and authentic body experiences. PERFECT CITY: THE MOTHER is the first episode of the series, which will be followed by PERFECT CITY: THE BRAVEST KID, PERFECT CITY: THE PATIENTS, PERFECT CITY: THE ROOM (VR), and PERFECT CITY: THE STRANGERS. The confrontation between individuals and grand illusions will be shown from the perspective of different characters.