Synopsis
Ventana
A retrieved picture of a window elicits memories and the impulse to recreate a lost site. By this same window, an eight-year-old child feels the cold air on his face and imagines the future. Filmed in Los Angeles during the late summer of 2020, as COVID-19 cases were surging and residents were advised to stay home. The act of filmmaking became a means to travel back and forth, if not to places then in time.
Vadim na progulke
Finally, Vadim leaves the constrained, square space in which he has always been sitting. He embraces the brave new world and his new life. All hesitation, all understanding – animated.
Zonder Meer
A campsite in the summer holidays, aimless days spent in the shade of trees. Sunlight is glittering on the lake, but nobody is allowed to swim here. A boy has disappeared and may have drowned. Five-year-old Lucie is trying to understand what is going on around her. How long can you hold your breath?
Haulout
On a remote coast of the Siberian Arctic in a wind-battered hut, a lonely man waits to witness an ancient gathering. But warming seas and rising temperatures bring an unexpected change, and he soon finds himself overwhelmed.
One Hundred Steps
The eighth film work by Bárbara Wagner & Benjamin de Burca references the oeuvre of Bob Quinn, Irish filmmaker whose productions in the 1980's were dedicated to deconstructing the hegemonic Eurocentric imaginary and elaborating on the role that North African cultures played in the formation of Irish culture. Through an anticolonialist approach, Quinn's work (Atlantean) remains an important historical document which is more relevant nowadays than ever.
The film invites the viewer to enter two distinct and seemingly mirrored chapters: the first is set in a sumptuous 17th century Anglo-Irish colonial manor located in the South of Ireland, and the second in a 19th century stately mansion built by a bourgeois French family, located in the center of Marseille, in the South of France. Each of these houses carries the weighted atmosphere of its privilege in their architecture and décor – a history now preserved, as both have become museums open to the public.
---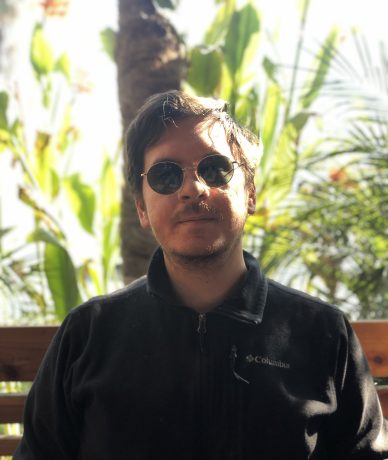 Edgar Jorge Baralt
Edgar Jorge Baralt (b. 1988) is a Venezuelan-born filmmaker based in Los Angeles, California whose personal work tackles questions of memory and identity, incorporating multiple formats in his practice. He obtained an MFA in Film and Video from the California Institute of the Arts. His work has been programmed at different international venues and festivals, including the Berlinale, LA Filmforum, Kasseler Dokfest, Bucharest International Experimental Film Festival, among others. His films attempt to destabilize rigid ways of understanding identity, perception, and landscape.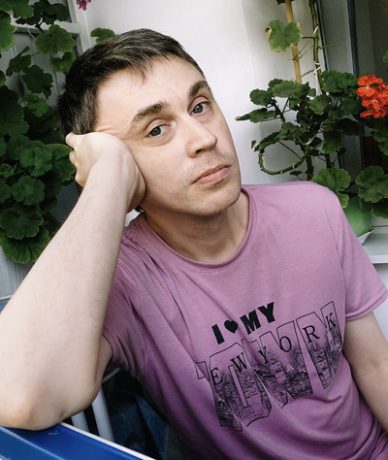 Sasha Svirsky
Sasha Svirsky was born in 1980 in Stavropol area, Russia. Graduated from Grekov Art College in Rostov-on-Don as a painter. A self-taught animator. In 2008, he began work as an independent animation film director. During this time, he has created more than 30 animation shorts. He develops his own artistic language by mixing media and continues to make graphics artworks, painting and collages. In his animation, he uses a method of improvisation and challenges stereotypes. Since 2013 has worked in collaboration with his partner and wife Nadezhda Svirskaia. Currently based in Moscow.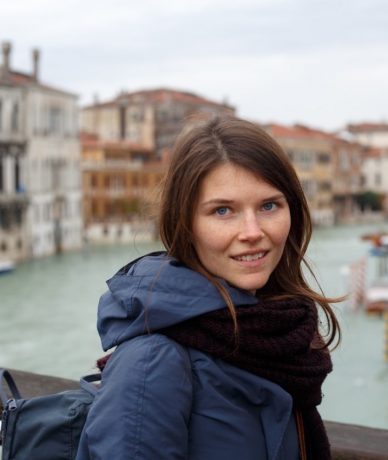 Meltse Van Coillie
Meltse Van Coillie (1992) is a Belgian director with a background in documentary filmmaking. In 2018 she graduated from KASK, School of Arts in Ghent with the hybrid short film ELEPHANTFISH. This graduation film screened at numerous international film festivals and received a Wildcard from the Flemish Film Fund. The awarded production budget resulted in a second short, ZONDER MEER, which had its international premiere at Berlinale in 2021. Afterwards, it travelled the international festival circuit and received many awards, including the Grand Prix at Encounters. Currently she is developing another short called NOCTURNUS, shot during the polar night in Greenland in January 2022. Set in the same arena, she is writing a first feature film with the working title TORPOR.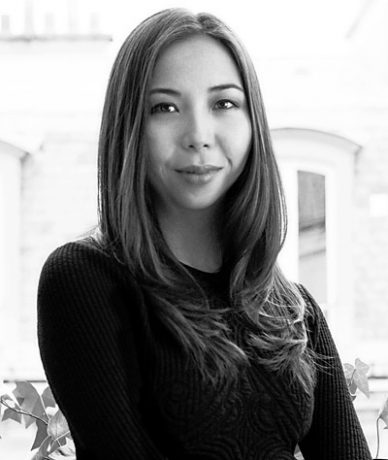 Evgenia Arbugaeva
Born in Tiksi in the Russian Arctic in 1985, Evgenia Arbugaeva is now based in London but remains deeply connected to her homeland. She has been a documentary photographer for over a decade; her work has been exhibited internationally and published in magazines including THE NEW YORKER, TIME and NATIONAL GEOGRAPHIC. HAULOUT is her debut film.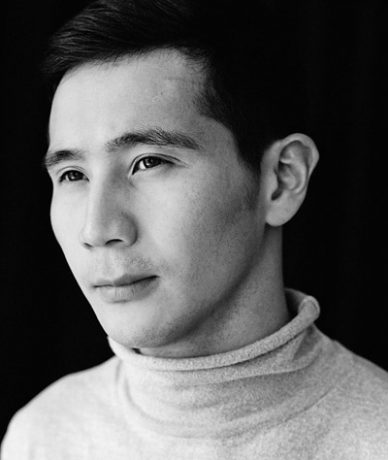 Maxim Arbugaev
Born in Tiksi in the Russian Arctic in 1991, Maxim Arbugaev is now based in Moscow. Before discovering his passion for filmmaking, he was a professional ice hockey player for 15 years. He graduated from the Gerasimov Institute of Cinematography in Moscow in 2018. His films, which focus on sports and/or the Arctic, capture remote worlds and the people who inhabit them.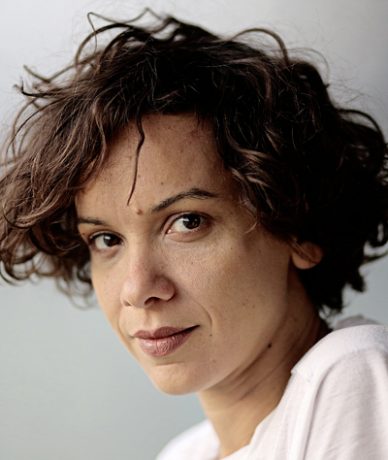 Bárbara Wagner
Bárbara Wagner was born in Brasília, Brazil in 1980 and graduated from the Dutch Art Institute in Arnhem, the Netherlands in 2012. Her photographic work focuses on how ordinary people present their bodies to a supposedly interested public. It has been exhibited around the world, is held in international collections and has been published in monographs. Since 2011, she has been collaborating with Benjamin de Burca. Their work has been selected for various festivals and exhibitions including Videobrasil, the Locarno Film Festival, the Berlinale and the 2019 Venice Biennale.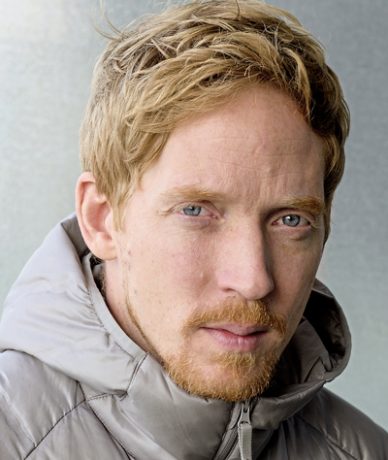 Benjamin de Burca
Born in Munich, Germany in 1975, Benjamin de Burca grew up in Ireland. He studied fine art at the Glasgow School of Art and at the University of Ulster in Belfast and worked as an artist in outreach projects with young people involved in gangs in Glasgow and Belfast. Between 2006 and 2008, he was co-director of the Catalyst Arts Centre. His artistic practice extends from painting, collage and photography to film, video and installation. Since 2011, he has collaborated with Bárbara Wagner. Their work has frequently been presented internationally, including a number of times in Berlinale Shorts, most recently in 2019 with RISE.