Synopsis
One day in the late 1990s, a blizzard is about to strike a forest on the Tibetan Plateau. There, three uninvited guests break into a forest ranger's cabin. The ranger gets involved in a police case that involves tracking down poachers. Upon confronting the uninvited guests, the ranger can not determine the truth, and the whole incident becomes very complicated…
---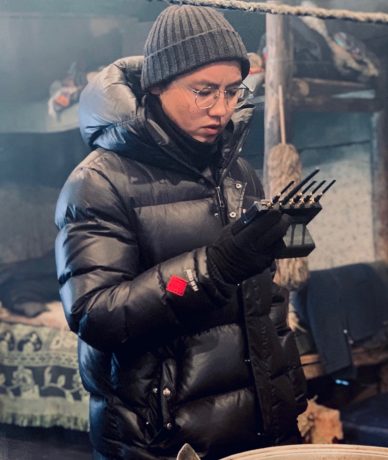 Jigme Trinley
Jigme Trinley is a Tibetan director and screenwriter. He graduated from the Beijing Film Academy in 2020 with a BA in Film Directing. His documentary film THEY MAKE FILMS ON THE PLATEAU is in permanent collection of Chinese Independent Film Archive (UK). ONE AND FOUR is his debut feature film and was nominated for Best Film at the 34th Tokyo International Film Festival.
---
Director's statement
Words can't be trusted, eyes can't be trusted, actions can't be trusted. Chaos, eradicated, quiet, beginning.