Synopsis
Saramu, a Uyghur father living in Southern China, accidentally discovers that his 14-year-old elder daughter has possibly received a love letter. Desperate to resolve his doubt but unable to read Chinese mandarin, Saramu can only ask his younger daughter for help to read him the letter.
---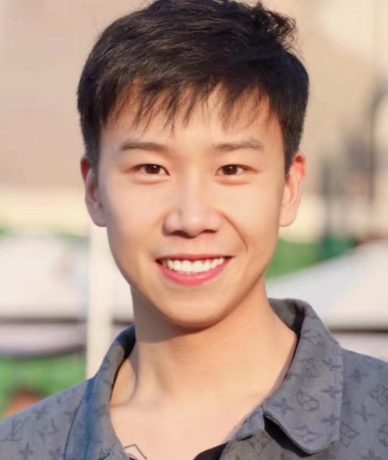 Lan Tian
Lan Tian is an independent Chinese filmmaker who graduated from the Communication University of China. In 2016 and 2017, he shot and edited the behind-the-scenes documentary of feature films THE SUN ALSO RISES and HIDDEN MAN by renowned Chinese director Jiang Wen. As an ethnic minority (the She people of Fujian Province), Lan Tian seeks, in his films, to investigate and portray the living conditions of various Chinese ethnic groups and their cultural integrations. SOUTHERN AFTERNOON is his debut narrative short film.
---
Director's statement
In the 1990s, many Uyghur families from the Northwestern Xinjiang Province migrated eastward. Since they looked different and spoke different languages from the local Han Chinese people, Uyghur people became the minorities in the area. The character in Southern Afternoon was inspired by my Uyghur friend who moved to the mainland at that time. For some reason, her mother stayed in Xinjiang while her father started to run a business and take care of the four daughters on the mainland. When facing with different cultural environments and living habits, it was much easier for the new generation to accept and adapt, compared to the older generation.
As an ethnic minority (the She people) in China, I have personally experienced the social predicament that the minority cultures often encounter when trying to assimilate into the mainstream culture and community of the Han Chinese people. Being born in Fujian province where clan and kinship are important, and growing up in a large family of nearly 200 people, I also have a strong desire to explore complex family relationships.
SOUTHERN AFTERNOON is about a family drama between a Uyghur father and his two young daughters living in Fujian. Through this seemingly slice-of-life story, I want to demonstrate both the conflicts between ethnic culture and Han Chinese culture, as well as the communication barrier between the parents' generation who uphold traditional values and the new generation who grew up in the new, hybrid mainstream culture.