Synopsis
This is a short story about a short-distance runner. With track running as the starting point, he spends his youth running. He is like a tireless machine, running back and forth on the sports track. He has the same dream as other athletes, wishing to run faster, searching for his limits, and pursuing the impossible. However, as time goes by, his body is unable to support his profession.
At that time, a high-spirited and vigorous freshman joins the team, reminding him of himself many years ago. The freshman is so athletic and vigorous that he even claims to break the hero's short-distance running record. With regret intertwined with agony, the hero loses direction in life.If he cannot run anymore, where will his journey take him next?
---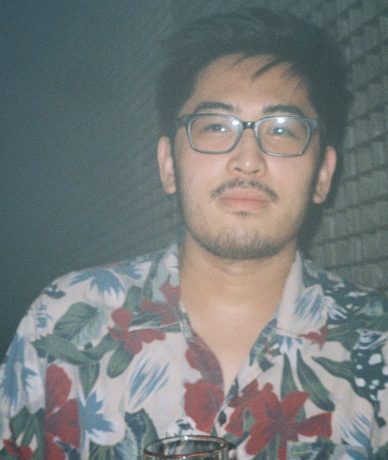 Li Yue
Li Yue graduated from University of the Arts London with a BA in TV and Film Making. Before returning to Shanghai, he directed commercials with Hyper Films and his works cover narrative short films, MV, documentaries and advertisements. In Shanghai, he participated in the production of various commercials and music videos with production companies like Stink Flims and Start Flims. He is now working full-time as director.
---
Director's statement
I HAVE NO LEGS, AND I MUST RUN is a short film that aims to attach importance to "age crisis" and "life choices" encountered by the young. With strong visual language and an ear-splitting bass soundtrack, this film will tell the story of the hero in a surreal manner, just like peeling the onions.
I was approaching the 30-year-old age crisis when I wrote this story, and I shot the film to present the common feelings experienced by me and men of my age.